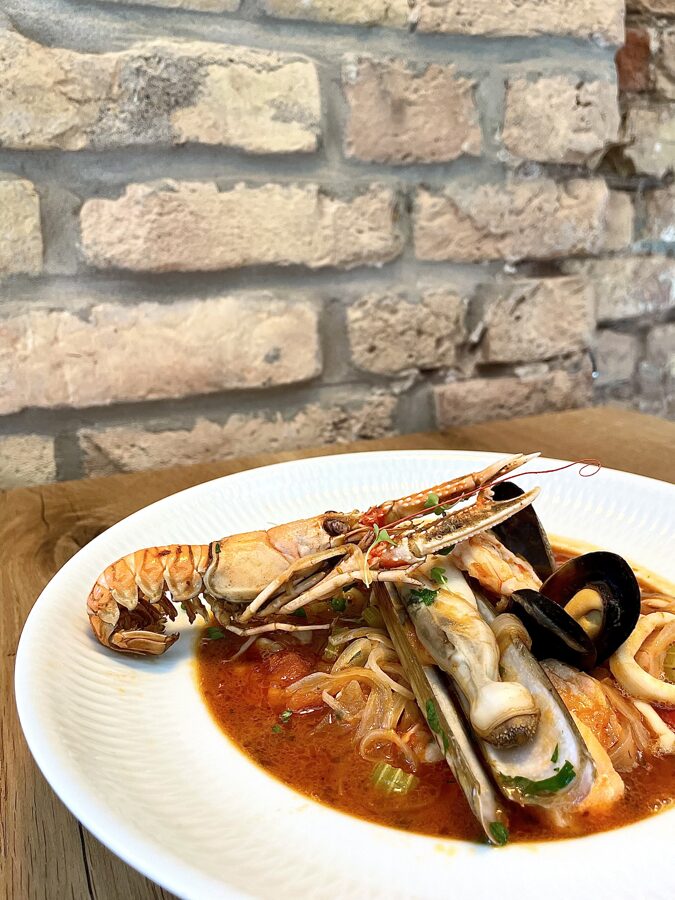 Fish and seafood restaurant
In summer of 2020 new fish restaurant - craft beer bar opened it's doors to customers. It is located in the historical "Spikeris" building - ground floor. The interior is made so that the historical base of "Spikeris" would remain visible to our guests. Modern and fitting interior objects as well as unique furniture were added to create the perfect atmosphere.

Menu is made with accent on fish dishes. The goal for the restaurant is to make it a Top place in Liepaja for the famous fish n chips and allow clients to taste our own beer from "Puta" brewery that is made next door from the restaurant. Meat lovers and vegetarians are welcome as we will have options for You also.